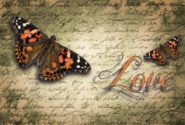 A Love Letter to Myself
Author
Posts

Everdearest Me,

I'm having the time in reflecting myself as a person. I don't know why some people can't appreciate the word value. Into some extent, they value things that are tangible such as money, properties, jewelry, etc. On the other hand, some people value a person that is so important to them.

If I can only turn the world to make people realize the value of a human existence. To tell you frankly, I was not valued as a person along the journey of my existence. I can't explain why. I was not valued to be a son, brother, lover and friend. Is there something wrong? All I know, I am part of this world to be loved and treasured. I perceive the world so beautiful to live to the fullest.

I always spread my unconditional love for those people attached to me. With to no avail the love that I've hoping for. I don't lose hope. I am sure I will be perceived as somebody who can offer love. Love is really a powerful world to seek happiness. It makes your world too colorful to live with a worth of being a person. No questions ask. It is a matter of being loved and share love without inhibition. That's the only thing I am craving for. Aaah love….love….love.

Sincerely yours,

Me, Myself and I

@shavkat, hehehehe you have become an ardent lover of love hehehe.I think you are so in love this time friend. Do express your love direct to someone you love, LOL. Yoyu are wrong my dear….it is not true that you are not loved.You have your nice family and friends. There is no reason why can;t they love you as what you declared here .

Love does in many mysterious ways, so never be afraid that love is not in others hearts for you. Love is just a meter away from you, They just wait for the right time to whisper  onto your eyes the word love to be said direct to your ears ,…then to your heart…thereby the blood that carries love would also travel to those near you. No matter what love, is love. Love is a very beautiful feeling,LOL.
Viewing 2 posts - 1 through 2 (of 2 total)
You must be logged in to reply to this topic.